The closet is finished! Weeeee!
---
Well... not quite. We're having some issues with the doors, specially the left one (my door of course...). The doors are plywood panels on which Raul glued laminate flooring (and mirrors in the case of the middle doors). The biggest problem is that plywood tends to bend itself, in this case it's bending inwards, you can actually see the scratch that is slowly forming because of the friction with the front door. We have taken the door out and straighten it with help of weights, but it just goes wrong again, every time. And you can also see that the handle is missing, it also fell down because of the friction... but everything else works! And remember: Raul did everything by himself!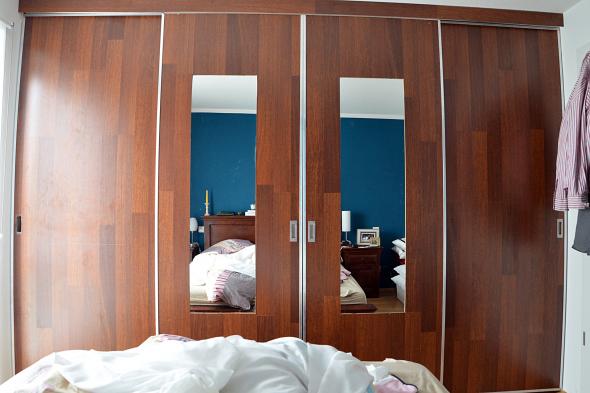 It's not that round! I took the picture with the wide-angle lens and don't have the right tool on my computer to make it look less round...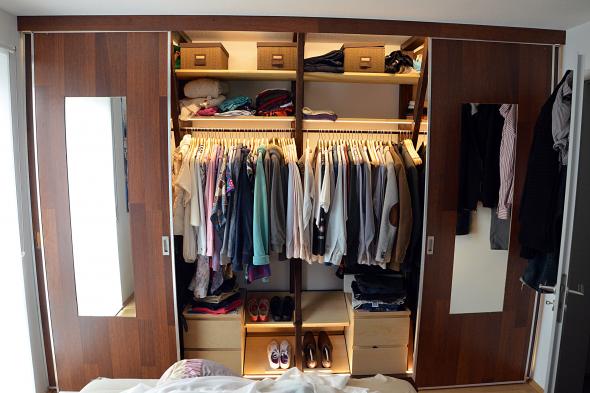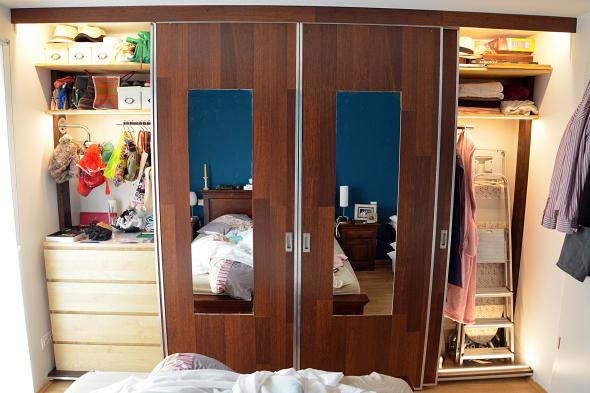 We have infra-red sensored lighting, which means that you have to be right in front of the closet (with opened doors of course) for the lights to turn on.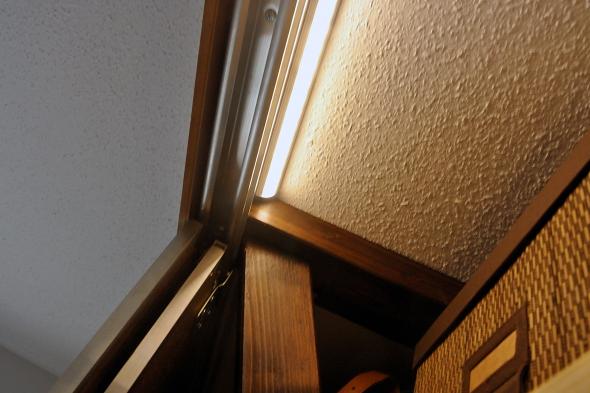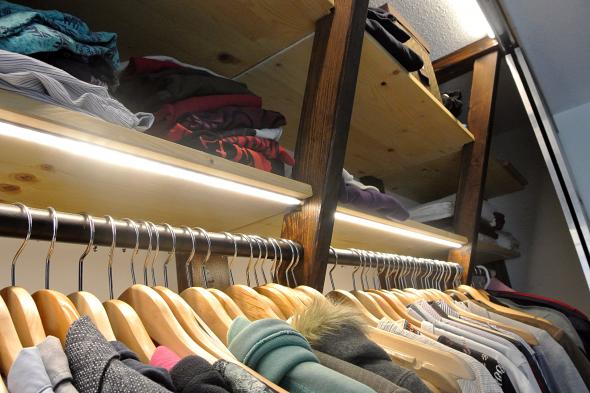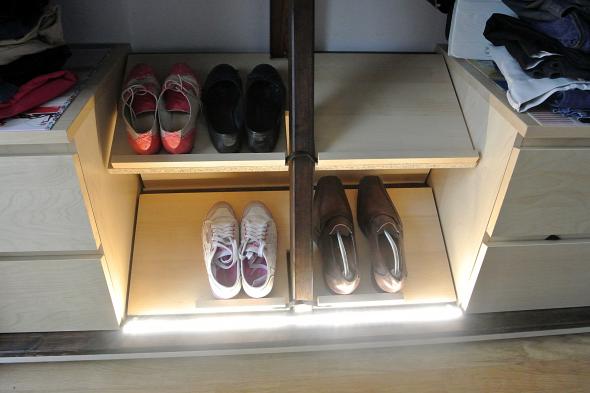 And here are also the finished shoe racks. You can lift both bases and fit in more shoes. My side is the left one, Raul's is on the right. I now have space for like 8 pairs BUT i think i'm the only woman on earth that doesn't have that many shoes. I have some nice ones, that i never use (only for special occasions), which i put in nice boxes on the shelves. My boots are in more boxes under the bed and i have like 3  or 4 pairs that i actually use on a daily basis. But it's good to that that if someday i develop a sense of fashion, i have some space to put more shoes in.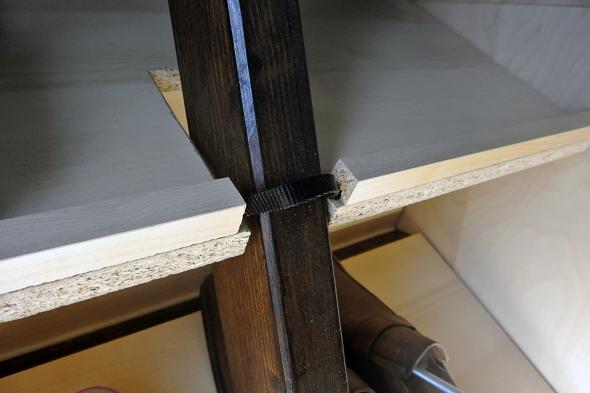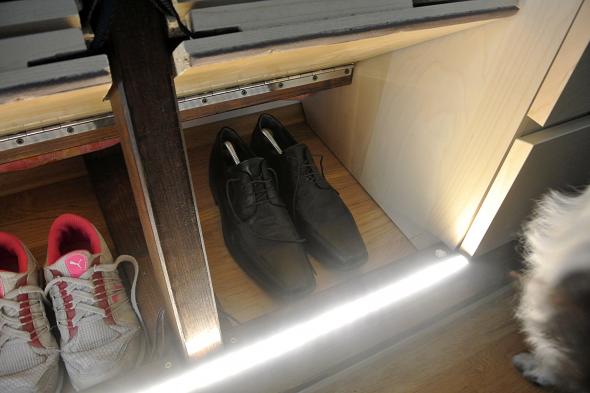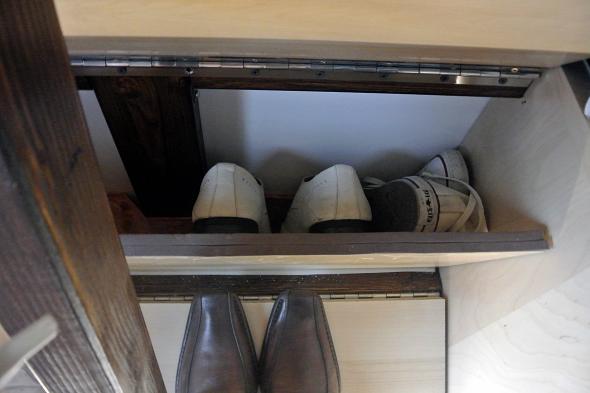 So, aside from the door issue we can finally close this closet building chapter! Weeeeeeeeeeee!
And we have also already built the canopy on top of our bed (i helped more on that one!), but that is stuff for another post ;-)
And you can expect some cool pictures next week, because we are going to Madrid this weekend!!!
And: Christmas projects!!! So much to do!