DIY Tote Bag
---
It seems like ages ago that i told you about my sewing project for christmas, but i couldn't show it to you then because, obviously, it was a present. 
I decided to sew a tote bag for my sister-in-law. I used this tutorial as basic information on how to actually sew a tote bag, since i didn't have any clue... but i have to say it's pretty easy. I don't even know if the fabric i got is cotton or linen, i just looked for sturdiness (it seemed sturdy enough, so i hope it does last). For the handles i got an extra ribbon..? fabric band...? well you'll see what i mean in the pictures... i also got some fabric paint and made a potato stamp...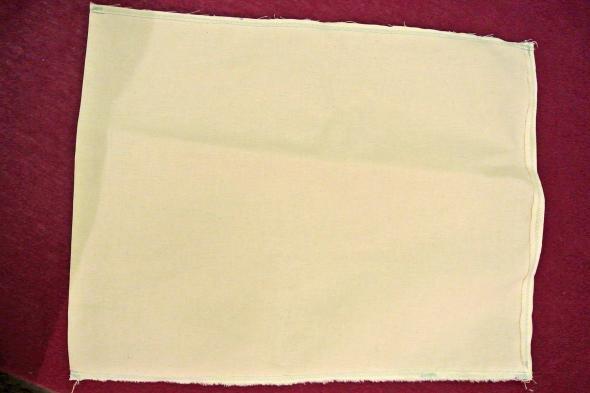 My bag is aprox. 40/45 x 30/35 cm, use the fold as bottom and remember to hem your edges.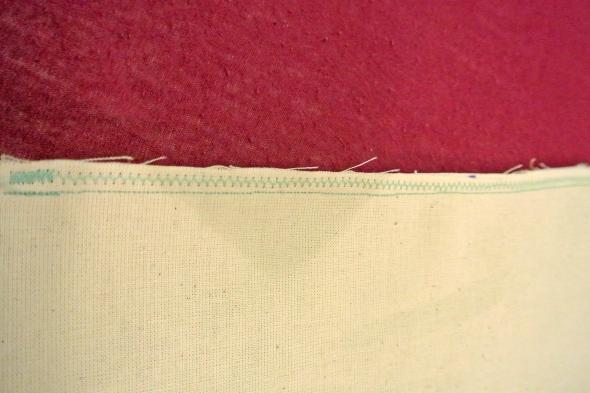 i used a normal stitch and a zig zag stitch, so the fabric doesn't fringe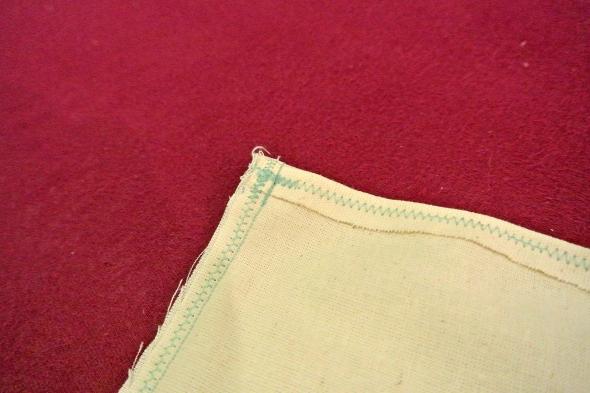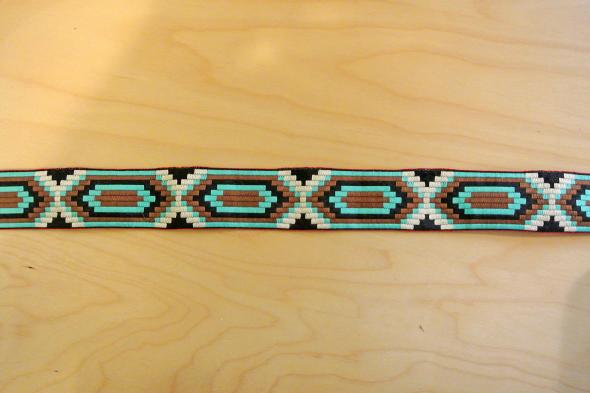 This is my "ribbon"/ "band", about 3-4 cm wide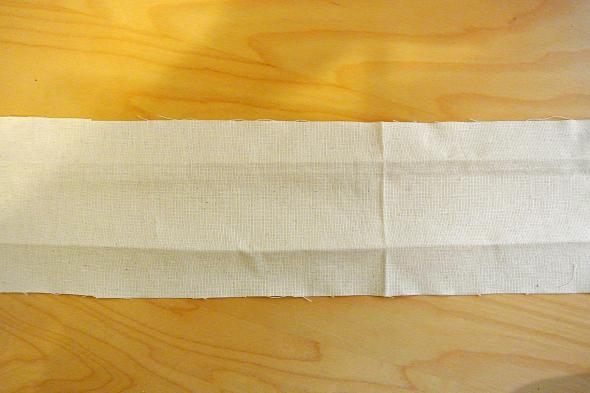 I cut 2 stripes 10 cm wide...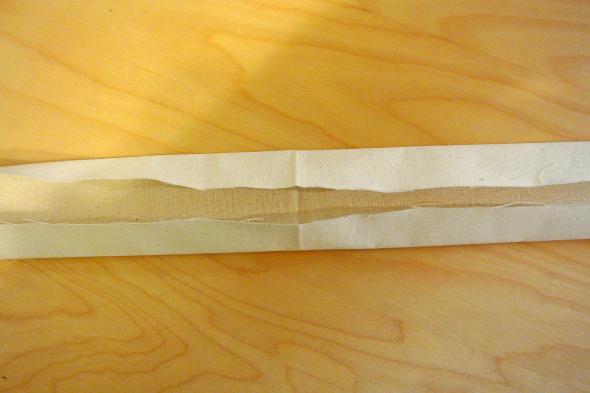 ...ironed them (5-6 cm)...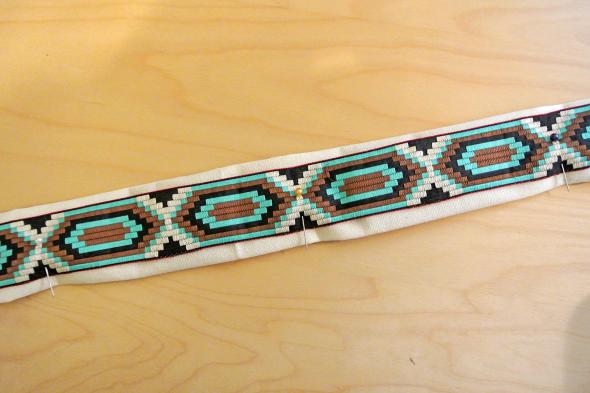 ... and pinned the "ribbon" right in the middle (well, sort of)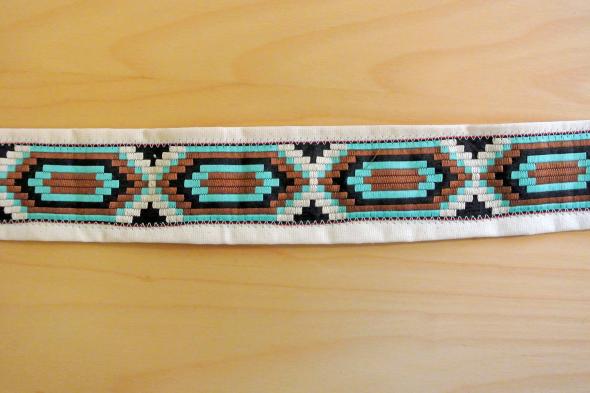 I used a zig zag stitch to sew the "ribbon" onto the fabric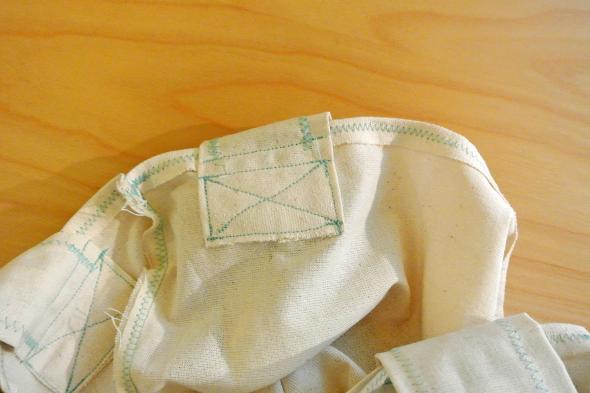 After that, i sew the handles to the bag. As you see it's not perfect, but well... what do you expect of stuff made by myself? ;-)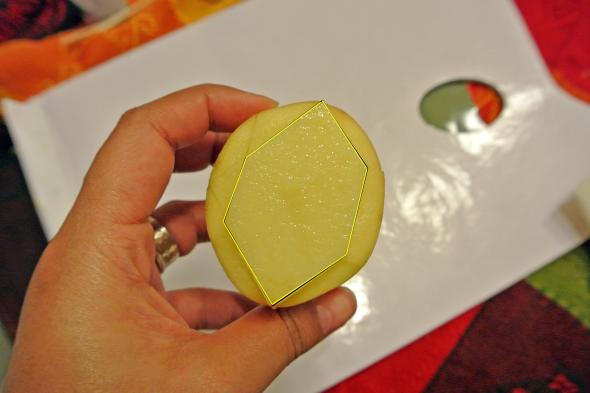 I got a somewhat big potato and cut it in half. I decided on a somewhat crooked hexagon for my potato stamp (obviously it's easier to cut geometric figures into the potato)... 
...and a turquoise fabric paint because it fitted with the "ribbon". I mixed it with white color to get the shades i wanted. Just press the potato into the paint and evenly (or not...) onto the fabric. Remember to pay attention to the instructions of your paint. I had to wait 24 hours for it to be completely dried, turn it inside out and iron over the paint to fix it.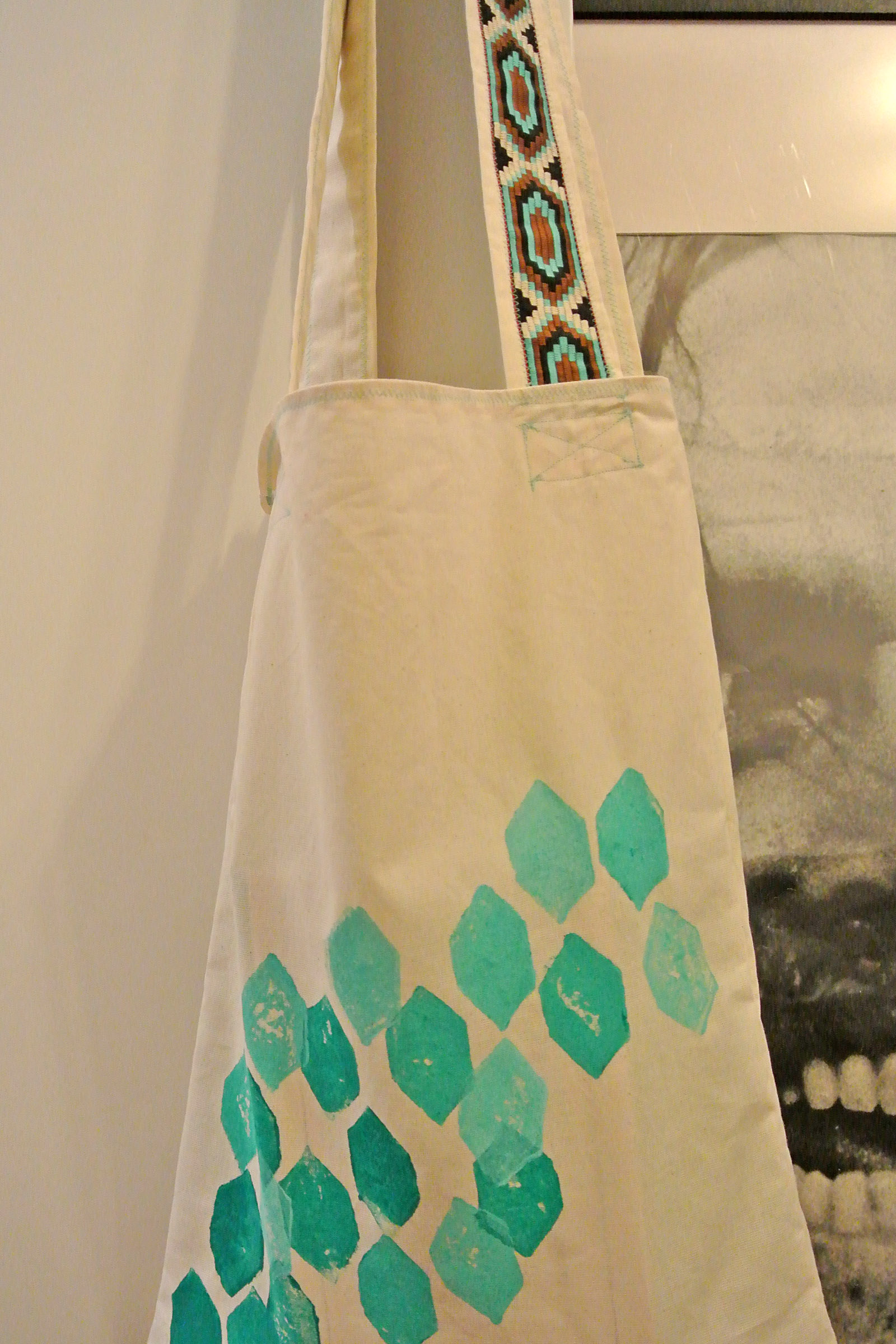 And that is how you sew and paint a tote bag... well, more or less ;-) (and yes, that is Jack Nicholson in the back)
Well my sister-in-law liked it (at least she told me she liked it ;-P) and guess what i got for christmas from her... that's right a self made tote bag :-D she did a better job though ;-)
I also sewed something for my brother, but to be honest i was so stressed and frustrated, that i didn't take any pictures and it was not that easy as a tote bag, and it involved a lot of improvising, so maybe next time i do something similar.
I hope you could follow this DIY and go out there and sew some bags!
x.o.