Small bathroom Reloaded
---
We're back and we had a great time. Lots of people, lots of food... you know, the usual. I'm hoping to have the pictures ready to post in the next days, but first: the small bathroom. This room has been "done" a long long time ago, but somehow i never found the right time to post about it, because, well more important things came out and you know me.
But ta da!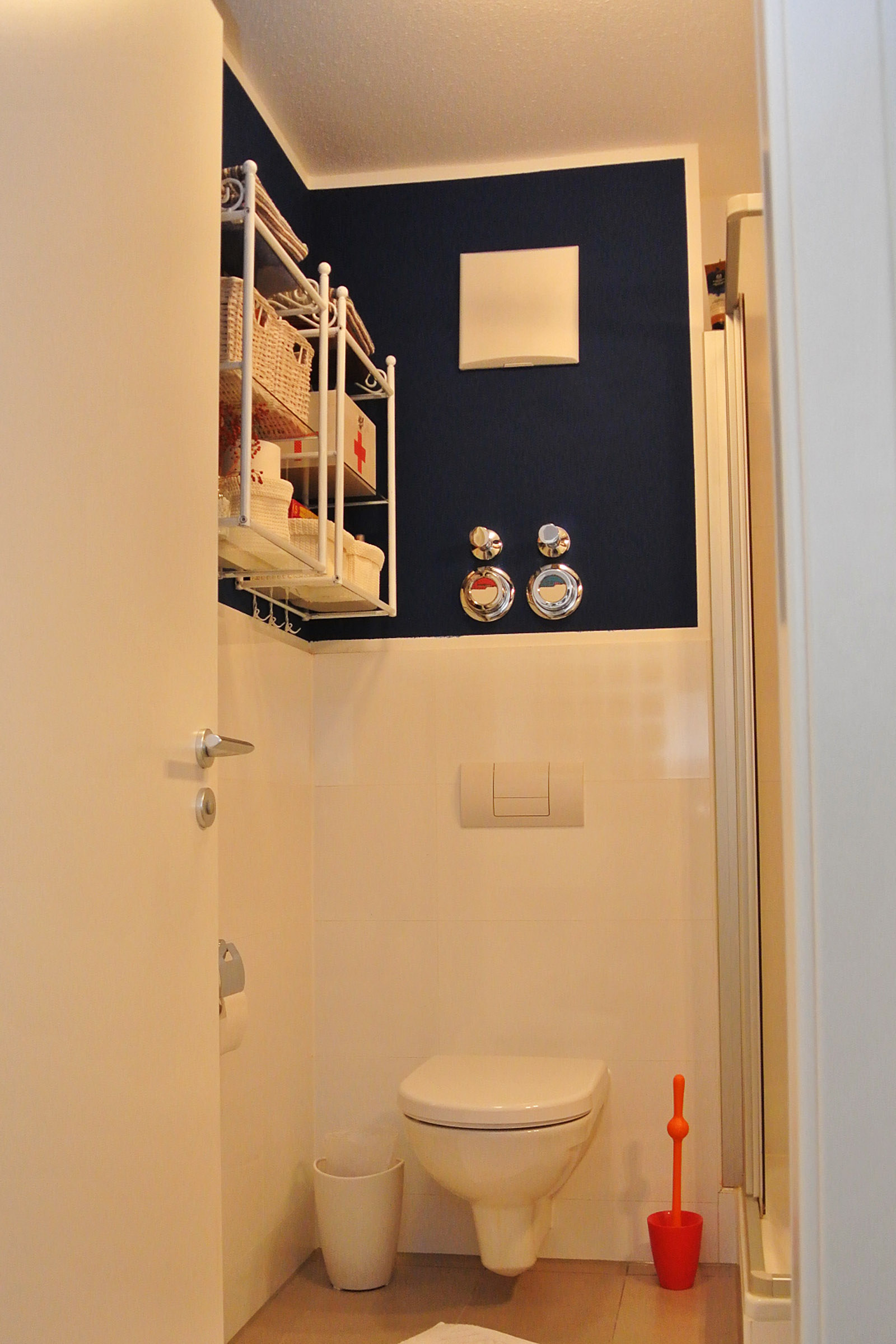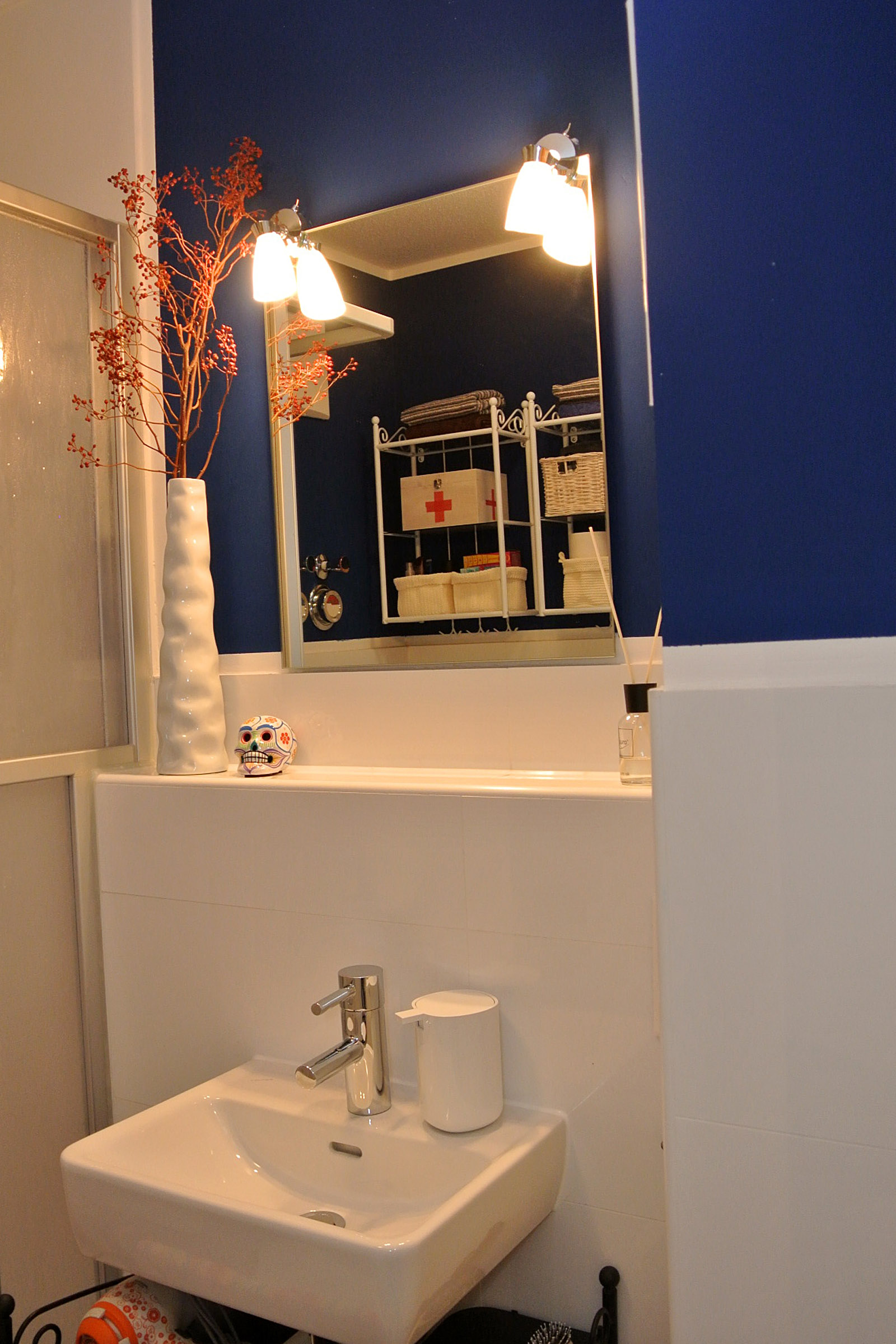 Let's see how this awesomeness came to be, shall we? I've been wanting to paint the bathroom dark blue since i saw Daniel's awesome bathroom, but the hubs was very skeptical about it and we compromised on a lighter tone. After one coat of paint this is what it looked like.
Awful! After about 2 more coats i was pleasantly surpised. The color is actually a little bit darker, but it's so difficult getting the tone right on pictures... 
I did try leaving the IKEA shelves black and it did not look bad, but i think white works so much better. I used about two cans of white spray paint, but it was worth all the work.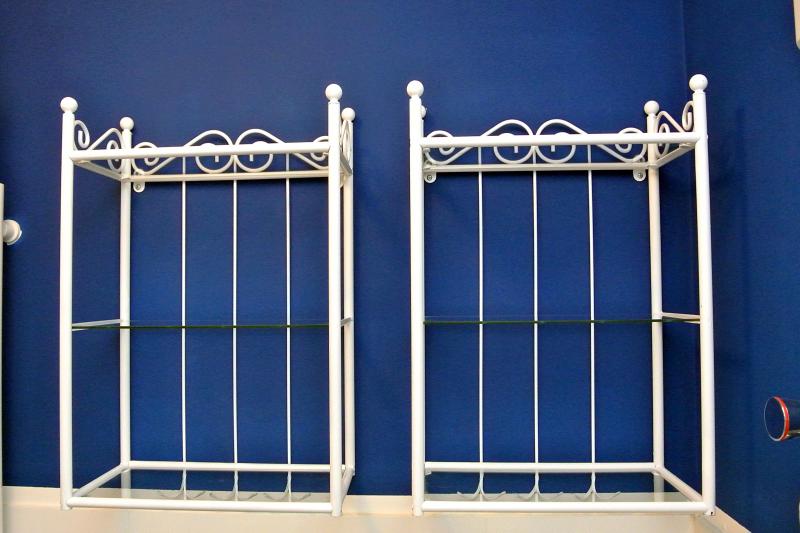 I wanted eveything a little bit more organized. so i got those white/cream soft baskets for all our stuff. I also bought a simple wooden chest, painted it white-ish with acrylic paint and used a red-ish washi tape to create a fisrt aid kit. I bought those branches as a fall decoration last year and they are still usable, so i took some smaller parts and stuckk them in a small jar, filled with white stones, for decoration and a little bit of color besaides the blue.
So and here is the other side of the room. I left my "work of art" were it was but changed the frame to a white one.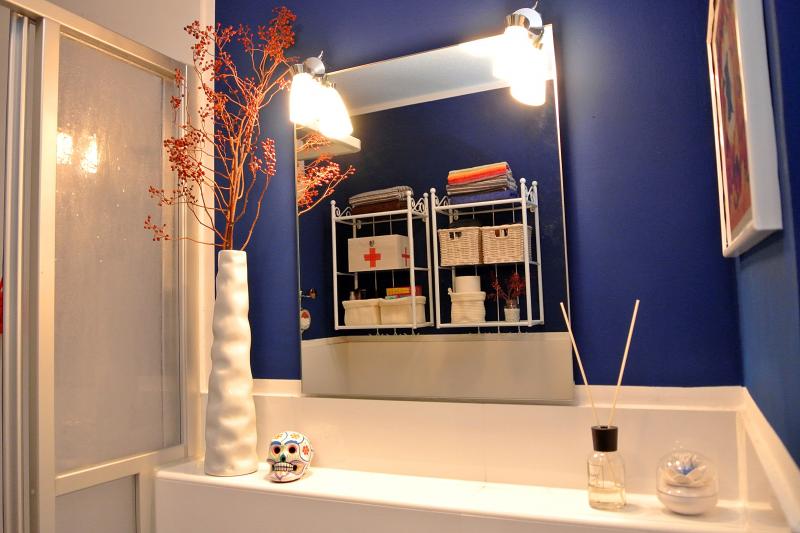 Here are the branches i told you about. The whole thing reminds me of a coral reef. I think it's pretty ;-) But it is sooo difficult to find decent white bath stuff! I found the Q-Tip and soap dispenser on Amazon (here and here), but it took a lot of time and as you see, it was not that cheap. To be honest i'm still not pleased, because the Q.Tip dispenser is too small and the soap dispenser too big! But at least they are white and they work and different to everything else we saw.
And now to the things i still have to change: I searched for white hooks a long long time, but i couldn't find anything i liked. Once i found something but then i realized they didn't fit on my door and i had to send them back. Then i just spray painted our old ones blue, because... i have no idea, Raul thought it would work better with the white door to have blue hooks, but i'm not convinced... i think i will paint them white too.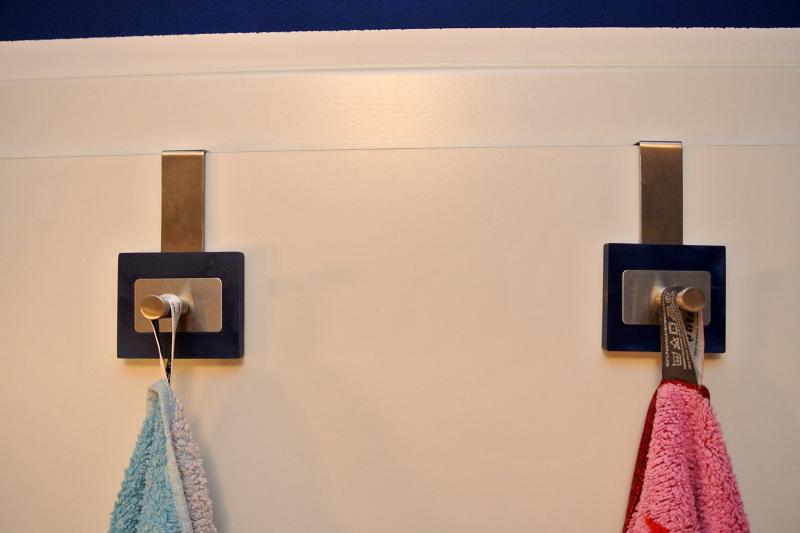 We already found a nice white garbage bin, but as you can see the toilet brsh is still the old one. I have looked and looked for nice white toilet brushes and haven't found anything! I actually found the same one we have in white, but i'm not giving money for something i already own. I think i will be spray painting that one too. The shelf under the sink... that is my nightmare! I still don't know what to do! The problem is, contrary to the wall shelves, this one does not have glass bottoms, but black metal ones. I'm afraid that the white paint will eventually chip off because of the use. First world problems, right? 
So, i hope you liked it and if you have suggestions for the problem zones, i would be very happy to hear them ;-)
Happy monday!