New library
---
Hi! today i want to FINALLY show you our new library! Let us go back in memory lane and remember how we used the other room as a guest room/study. We always knew, we would eventually use the room as a nursery/kids room and last year as we were starting our baby adventure we decided to start making some changes. You've already seen where i work now, so let me show you how we solved our book storage problem by building a bookshelf. We wanted something open and "light", something that did not "intrude" in the room and it had to be kids friendly. I think the solution is quite cool. The Hubs did all the cutting, i did all the painting and we assembled it together. I won't tell you a lot about the how, because honestly it would take me even longer to finish this post, plus i think the pictures are self-explanatory (if you still want to know all the details, you can go to my husbands site. Remember, it's in german!):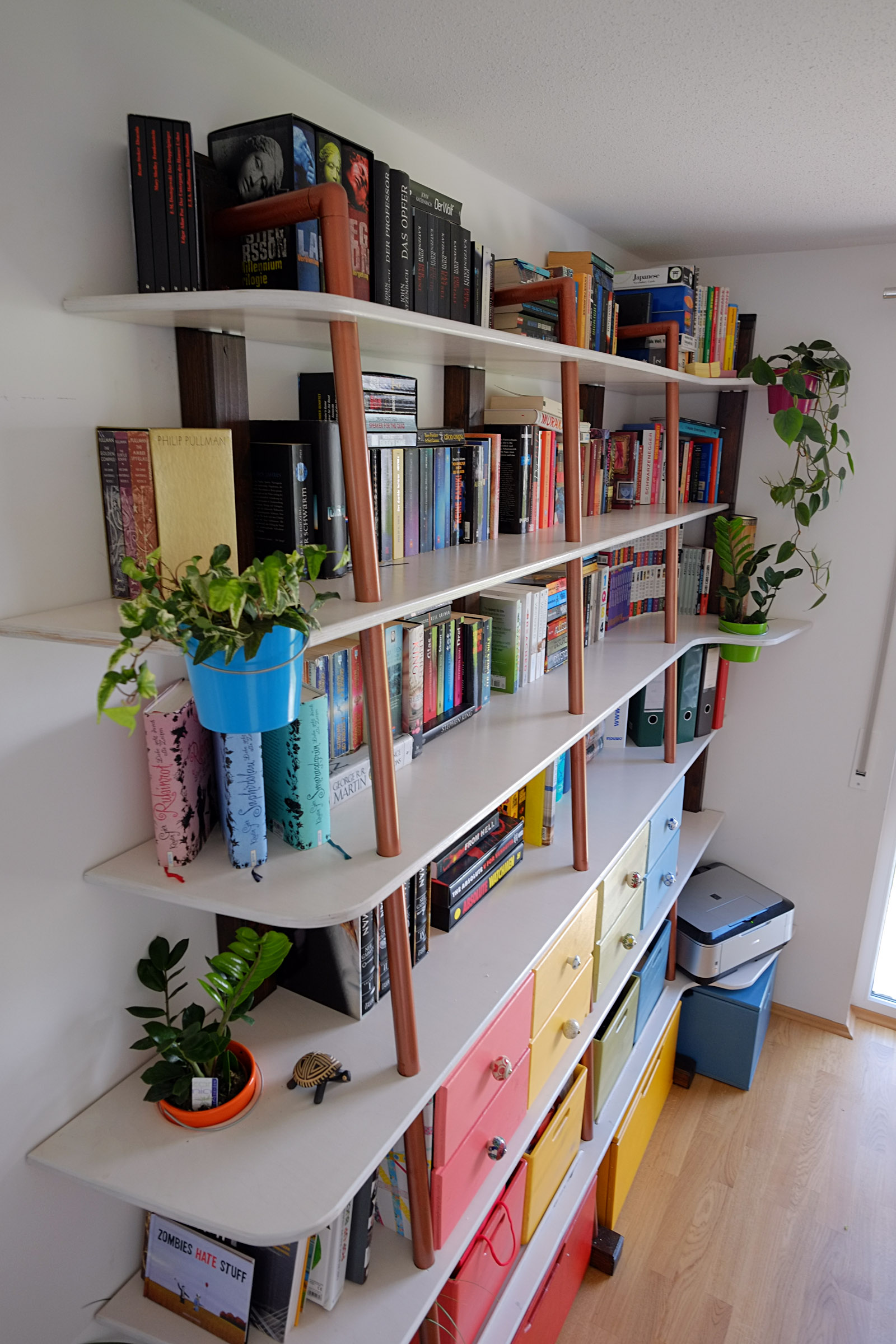 Not bad, right? Since these pictures are more than 6 months old, it looks a little bit different now, mainly the plants... most of them are dead and of course we have more books now. It's still cool and it fits perfectly in the new nursery. I've already taken some pictures and will be posting them as soon as the little Moomin lets me, which might take some time *sigh*... 
I wish you all a nice week! Go and build something! ;-)
x.o.