Month 5 + ch... ch... ch... changes!
---
There is so much happening right now in our lives... i wanted to do a separate post, but well... no time!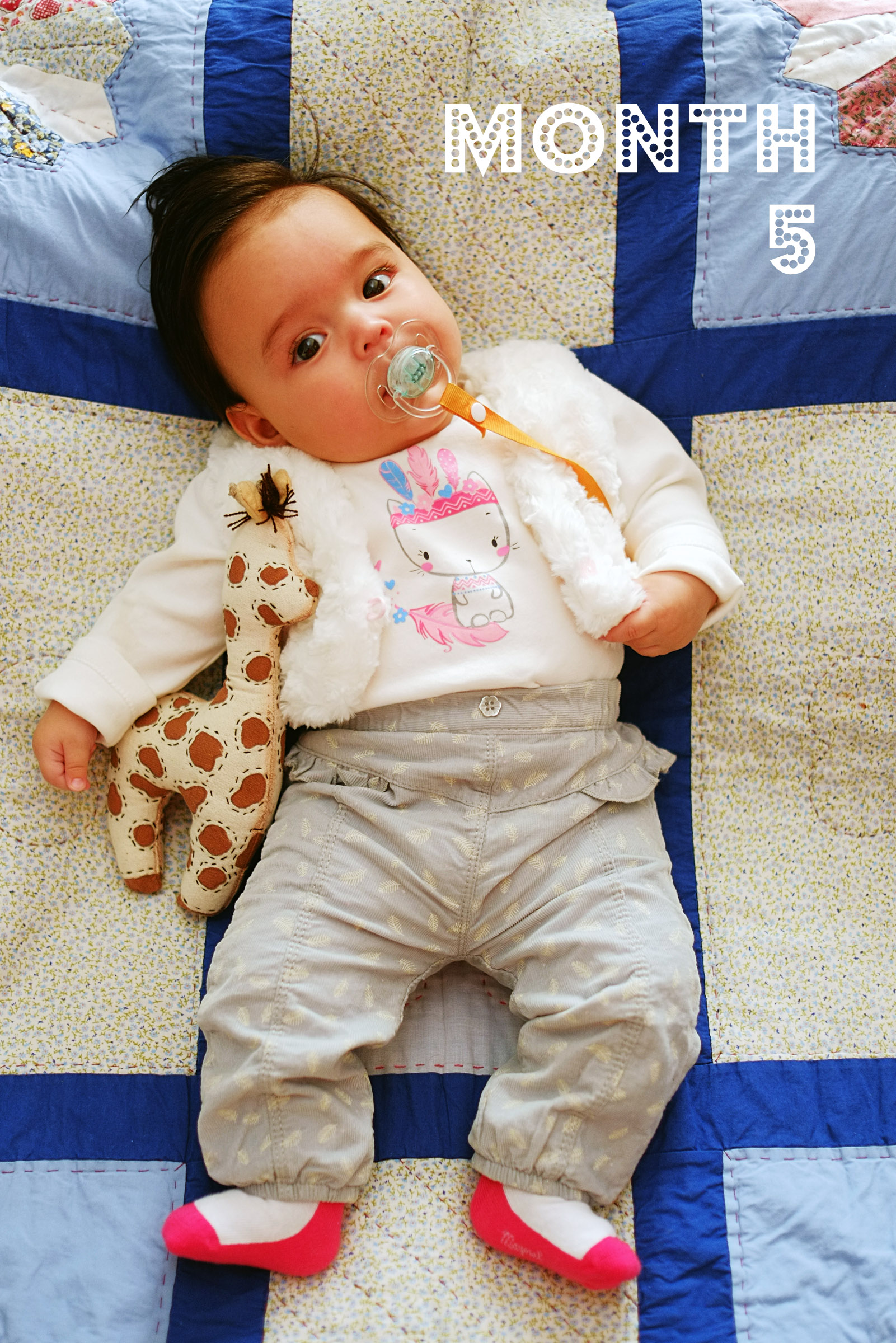 First of all: Baby Moomin turned 5 months yesterday! OMG! where did all the time go!? She is huge! She's already holding her own bottle and eating a bit of puree! she's is actually quite good at it :-D No teeth, nor turning around though. Lots of babbling, laughing and playing.
My mom is here right now. We went to Dresden to visit my brother and we're going to London next week for a couple of days, because we've never been there.
Ok now, the big news: Before Baby Moomin was born, the Hubs got the opportunity to take on a job in the USA and we were supposed to go there around March/April next year. Well, life is a bitch and nothing happens the way it's supposed to be: we're leaving for Sacramento, California in about 4 weeks!!! WHAAAAT! yes, we have soooo much to do! Packing, looking for someone to rent the apartment to, getting all vaccinations for Lola and Baby Moomin, Visa appointments... plus London, mom and my brother... writing is going to be somewhat difficult in the next weeks, but i'm "very" active on instagram (which is linked to my facebook account) so, feel free to follow our adventures there!
x.o.