Adapting...
---
Well, hello there! yes, we are still alive... coming to you now from Sacramento, California!
First of all: I did not take Baby Moomin's 6 month picture!!! :-( :-( :-( Mega parenting fail! Honestly, i thought about it every day and even dressed her in cute outfits, but we had soooo much to do, that at the end of the day i just didn't find the time to take her "official" monthly picture... but! i do have some phone pictures: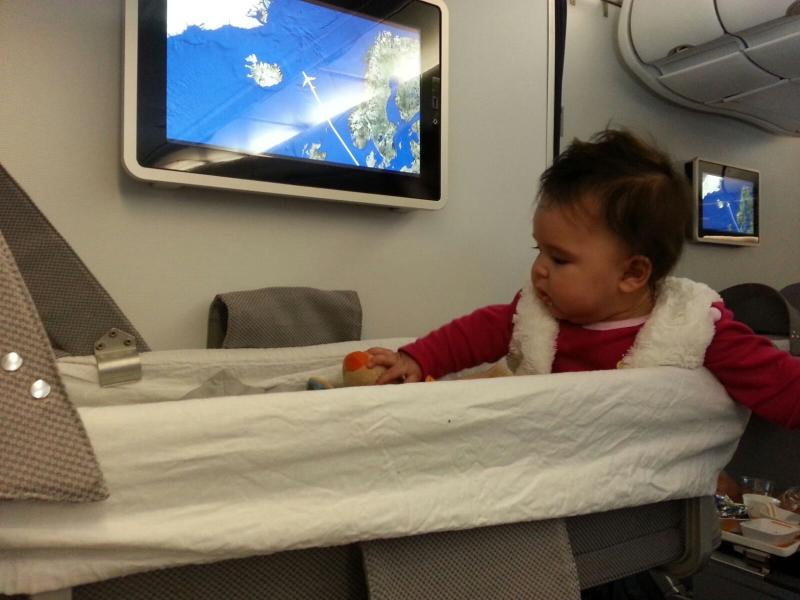 Loving the baby basket on the plane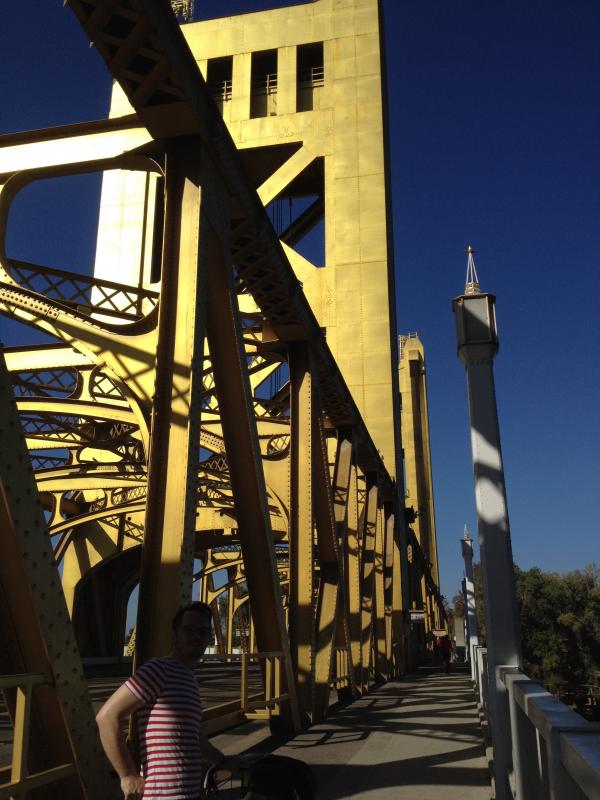 Trip to Oldtown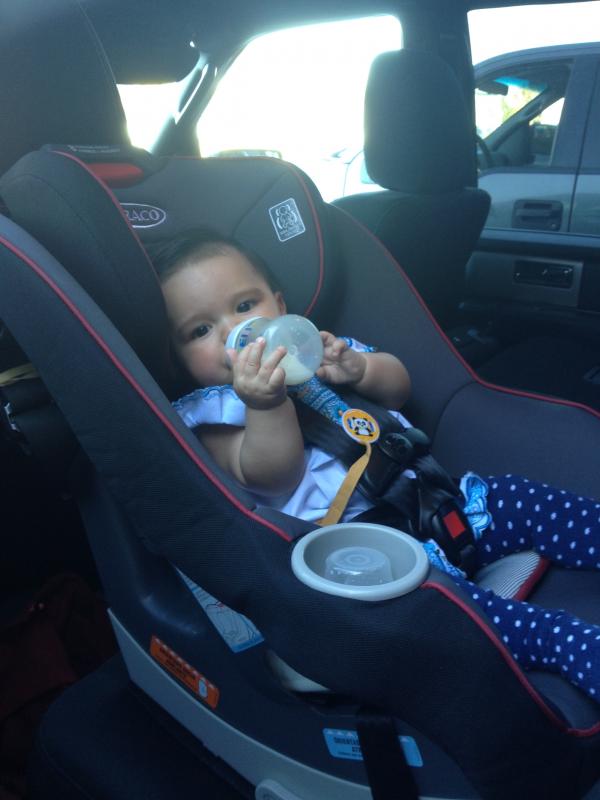 She finally got a new (bigger) car seat!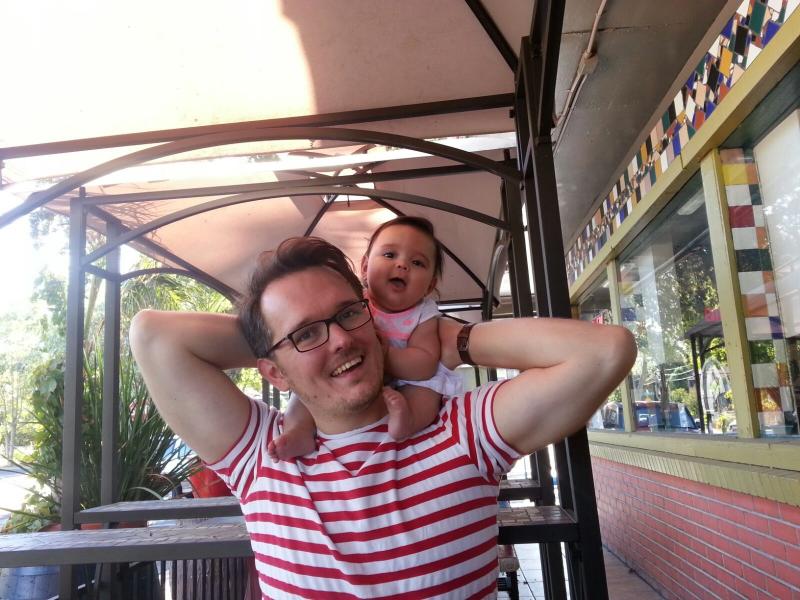 Enjoying the nice weather and yummy mexican food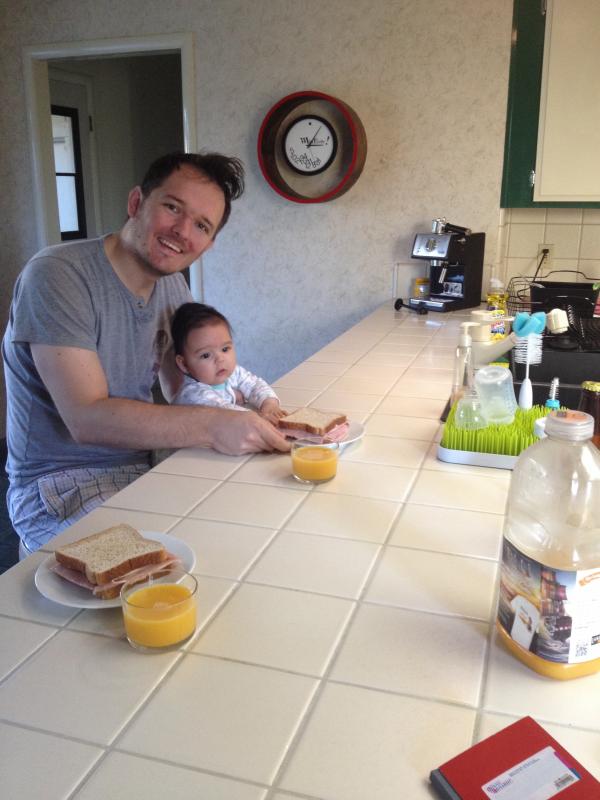 First breakfast at our new place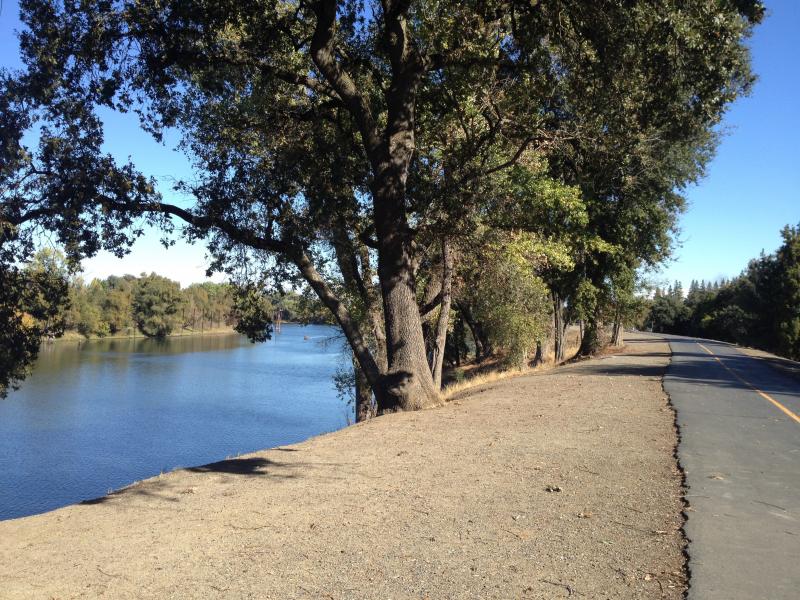 On the Riverwalk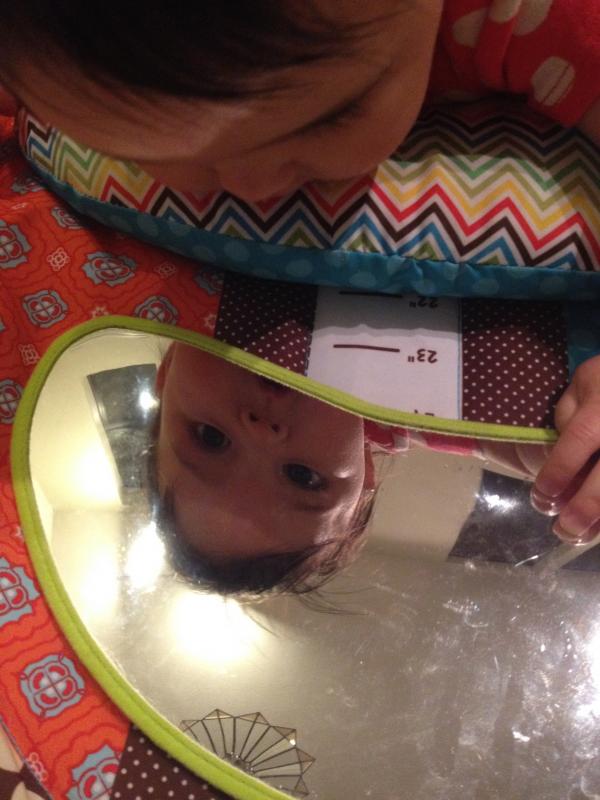 Where's Baby Moomin?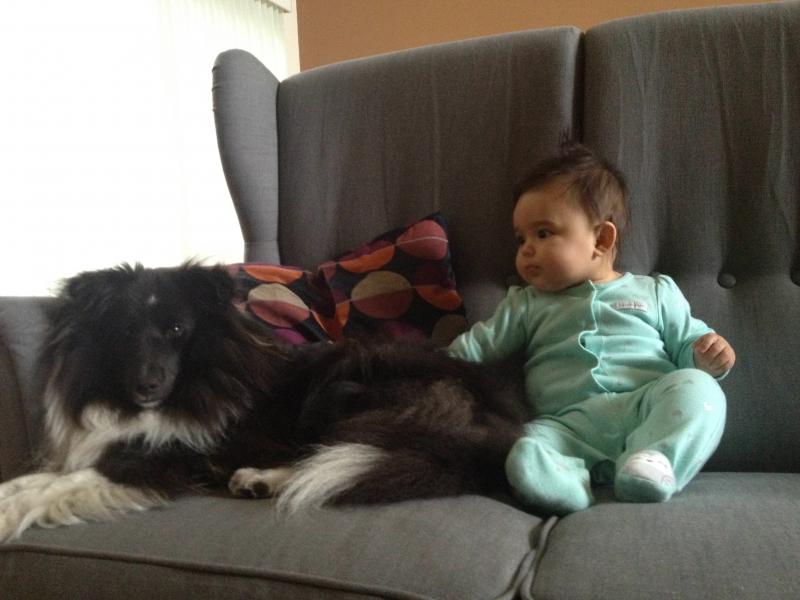 Morning cuddle time!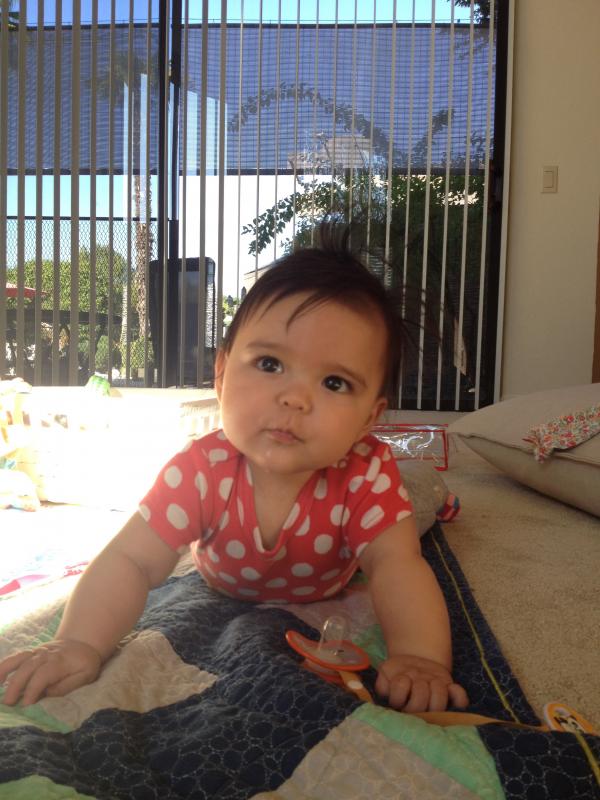 She's such a cutie!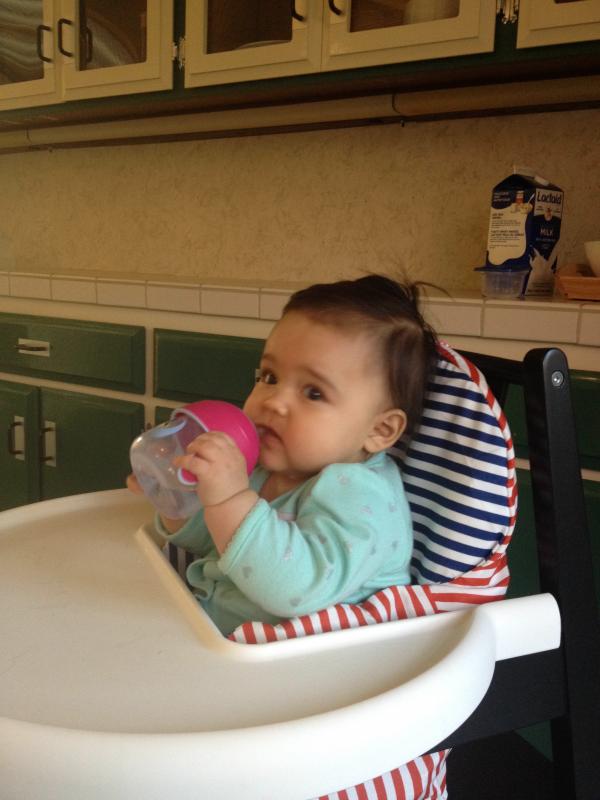 She finally worked out how to drink from her sippy cup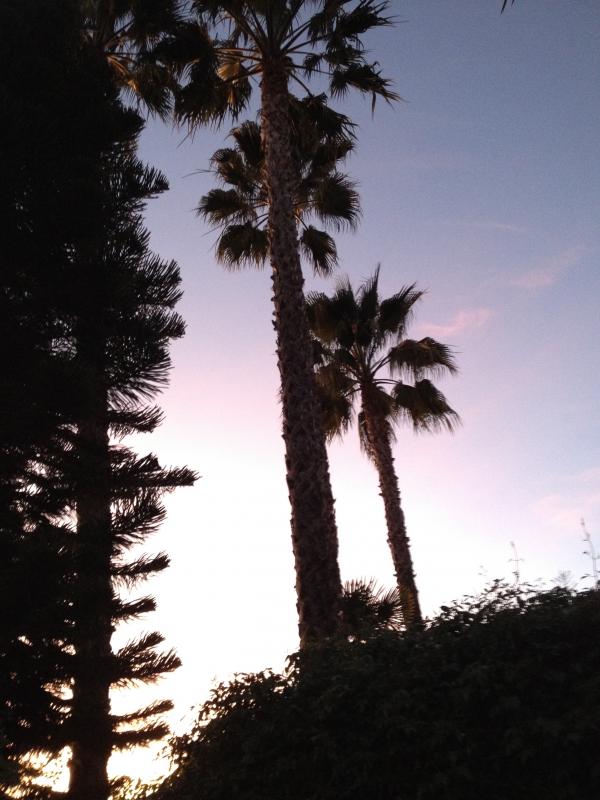 I love palm trees!
The flight was good. Thank God we booked a Baby Basket, it really made our lifes easier, Baby Moomin had an own place to play and sleep and we could rest a little bit. Lola did also great, she got "happy pills" from her vet and they worked just fine. She was calm when we got her at the airport and stayed that way until we could get her out of her cage while waiting for our rented car. We stayed that night at a friend's place in L.A. (thanks sooo much Monze and Austin for welcoming us into your home!!!). The next day we drove about 6 to 7 hours to Sacramento. Baby Moomin's car seat is already too small, so there was some fussing on the way, but we got her a new one a couple of days later and it's a blessing! There are still some tears being shed once in a while, but the time in the car has improved a lot! We stayed for almost a week in a rented apartment (beautiful btw) and were super lucky to find an own place quick enough. We are renting a bungalow in the Pocket area and couldn't be happier with our decision. It is an old house with 70's style decorations, but we really liked it and our landlords are super nice. They even brought us Pumpkin Pie on Halloween :-)
My task now is to adapt to our new life in these new surroundings. Baby Moomin's room and the kitchen are as good as ready, we bought some couches for the living rom and a sofa/bed for us to sleep in. We still have to get a lot of decorations and of course wait for our stuff to arrive, which i'm hoping will be before Christmas! I'll be posting some pictures later, when it feels more "finished" :-D
I think that's all for now, there is still so much to do: finding a pediatrician, a vet, a dentist, a baby and dogsitter, a yoga/workout place, get a car, get some art and most important: adjust Baby Moomin's schedule, so she sleeps through the night again, because right now it's just not happening :-( We are soooo tired...
Keep following us on Instagram and Facebook!!!
We wish you all a nice week!
x.o.