Month 10 + 3 years of a crazy dog named Lola
---
Honestly, i did not think anyone read this blog anymore, but as it turned out, i have been asked twice today about Baby Moomin's monthly picture (it was family, but they still count as readers, right?). Well, here you have it: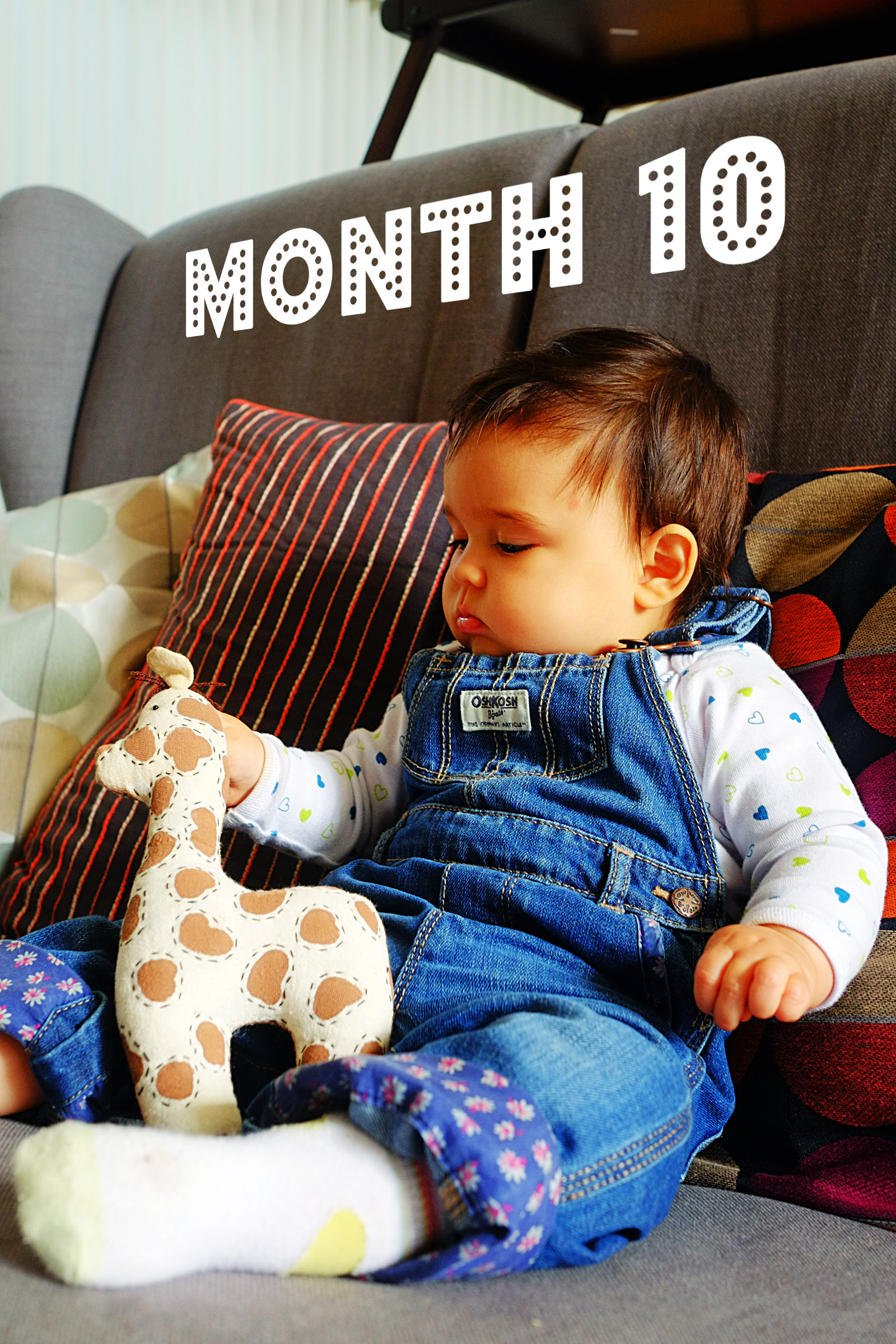 Baby Moomin has 2 bottom front teeth and she's finally getting 1 on top. She eats eggs, cereal, apples and she loves pickles. She finally started crawling last week! It was fun because she would just stay on all fours, then she started moving backwards and all of a sudden i realized she was nowhere to be seen and there she was, crawling away from me... She's getting really good at it too and she's fast! It's been a good month, we have our schedule, her meals and naps are well timed and everything works just fine.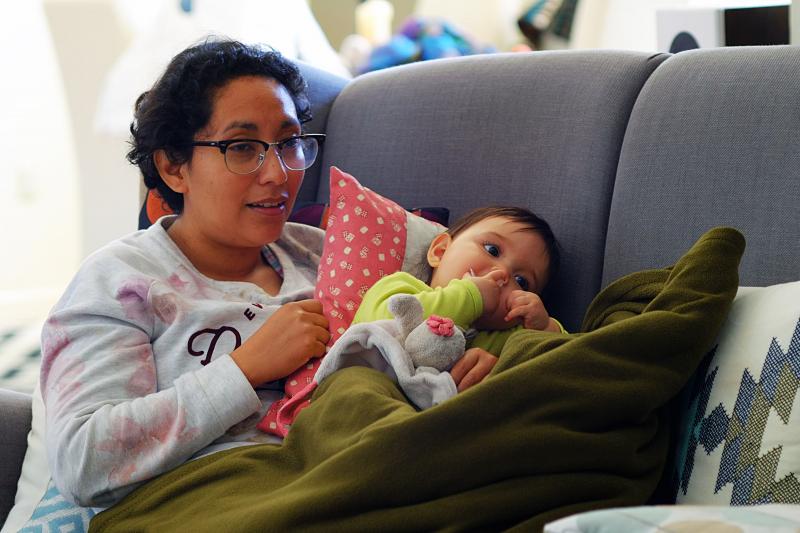 We have been trying to go out more and visit places. I get very anxious whenever we go out (remember London?), but so far it's been working great. We went to the drive in cinema (we arranged the back seat into a bed for her and she slept) and we even have been to a couple of restaurants with her. Now that she's older/bigger, she can sit on a high chair and eat with us... or play with a straw... it does make life less stressful and more enjoyable :-)
Have you been to Lake Camanche? the recreational area is really cool! You can barbecue there and camp and it's just a perfect place for the dog and the baby to play. From there we drove to Sutter Creek. It was sooo pretty. We mostly visit the main streets, where all the cute shops are and in Sutter Creek you also find  wine tasting places... it was really really nice (and not only because of the wine).
On other news , our other little monster (the furry one) turned 3 years old! OMG! i remember when she was just a little ball of fur, running around the house and barking at her own reflection in the mirror :-D She is crazy and drives me nuts every single day, but she's our baby and there was NEVER a doubt in our minds, that she would come with us on this crazy US adventure (yes, we were actually asked by some, if we would take her with us...). We still have some issues with barking and leash-pulling and squirrels! oh the squirrels... how we hate them... but, it's all about work (hard work) and there has been some improvement. Since we don't go to dog school right now, Lola is not getting a lot of workout :-( we try to take her everywhere we go, but if we only visit oldtowns, then there is not much for her to do. So, we decided to drive to Lake Tahoe for Baby Moomin to see snow (even if it was just a little bit) and for Lola to run around and have some birthday fun. We hiked a little bit at Fallen Leaf Lake. It was beautiful, but very windy. At one point we lost the path and ended up knee high in snow, but we survived ;-)
Afterwards we drove to Truckee, near the Donner Pass. Cute town, with lots of nice places to eat and sit outisde. On our way back home we were able to enjoy a beautiful sunset on the mountains.
And again it took me about a week to finish this post... i really don't know how other mom bloggers do it. I'm either completely unmotivated, or Baby Moomin wants something, or Lola needs to go outside, or i'm tired... Darn, i really need to step up my game...
Happy Sunday!
x.o.
Month 1 • Month 2 • Month 3 • Month 4 • Month 5 • Month 7 • Month 8 • Month 9