Month 11
---
OMG! just one more month and my sweet little baby will not be a baby anymore, but a toddler!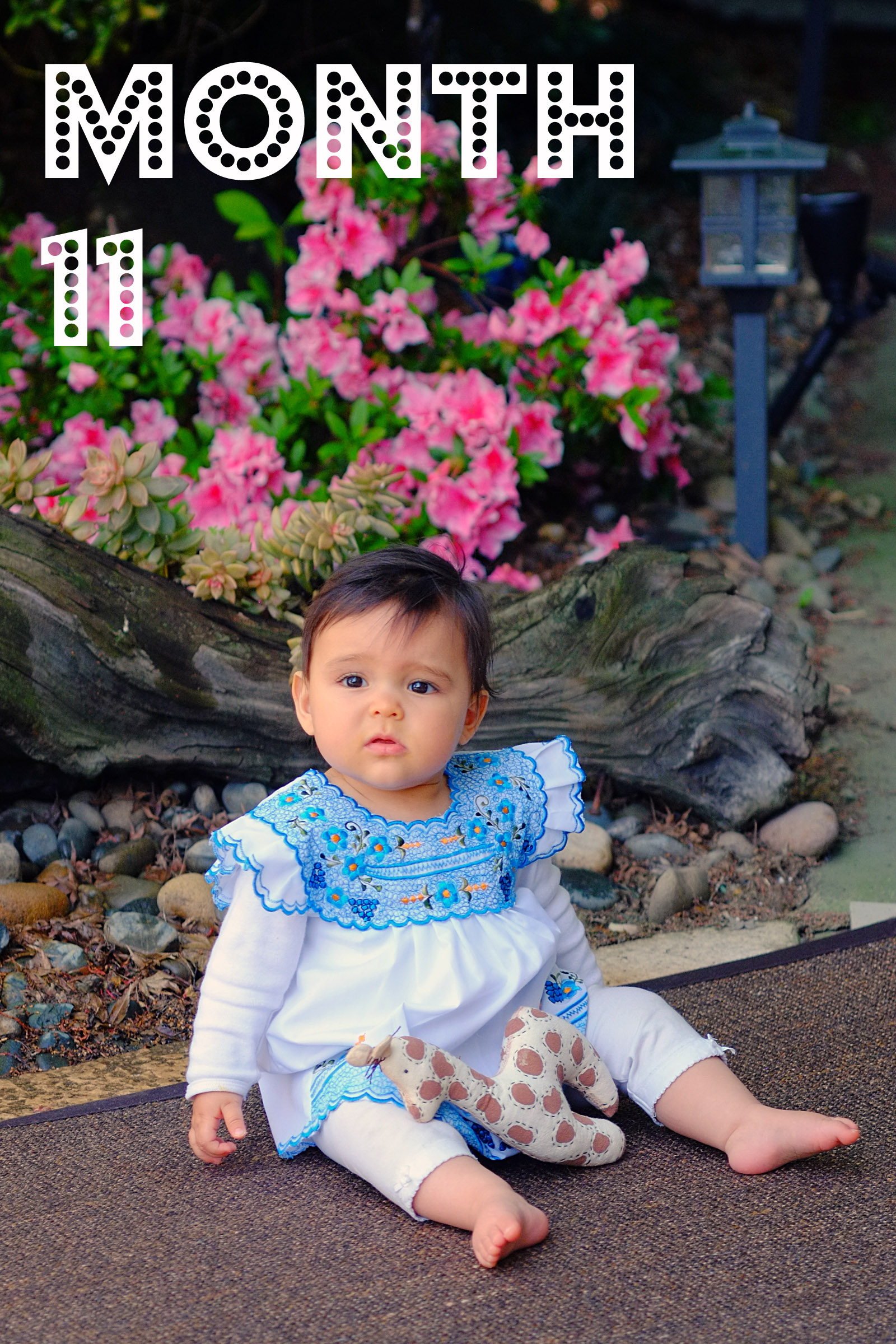 The beginning of the month was very calm. We were invited to a birthday party, the other babies (and their parents) were really nice and other than the "bread incident", where Baby Moomin stole another babys bread, who did not care at first, but wanted it back eventually and Baby Moomin was not giving it back obviously, everything went well.
We went to Oldtown to watch the St. Patrick's Day Parade, which was nice, unfortunately, it was also cold and windy and rainy :-( We decided to go again next year (hoping for better weather) and get Baby Moomin a cool St. Patrick's day outfit! 
We don't really celebrate Easter, but we wanted to do something for Baby Moomin, so we took her to Fairytale Town for the easter egg hunt, but, she does not like grass... Well, at least we got to see what awaits us next year, maybe.
This last 2 weeks have been difficult. Baby Moomin got sick and she's teething again and she's sooo much more mobile! Sometimes i turn around for like a second and all of a sudden she's nowhere to be found. I'm really not looking forward to her walking around! I'm already exhausted the whole time. She's not been sleeping well either, there have been lots of crying and temper tantrums. I also have been trying to give her to eat from our food, but it's not been that easy. She does try everything out, but after a while you just notice she's not that into quinoa...
But it's only 3 more weeks until we fly over to Mexico for her first birthday! I'm sooo looking forward to it! I need a vacation! I think MY grandma is going to be there too, so Baby Moomin will get to meet her great grandma, which is awesome of course, specially since she is 92 years old!
Well, i think that was all for now, there is not much going on in our lifes other than Baby Moomins mood swings :-/
We wish you all a nice tuesday! 
x.o.
Month 1 • Month 2 • Month 3 • Month 4 • Month 5 • Month 7 • Month 8 • Month 9 • Month 10