Month 12
---
I can't believe Baby Moomin is already one year old!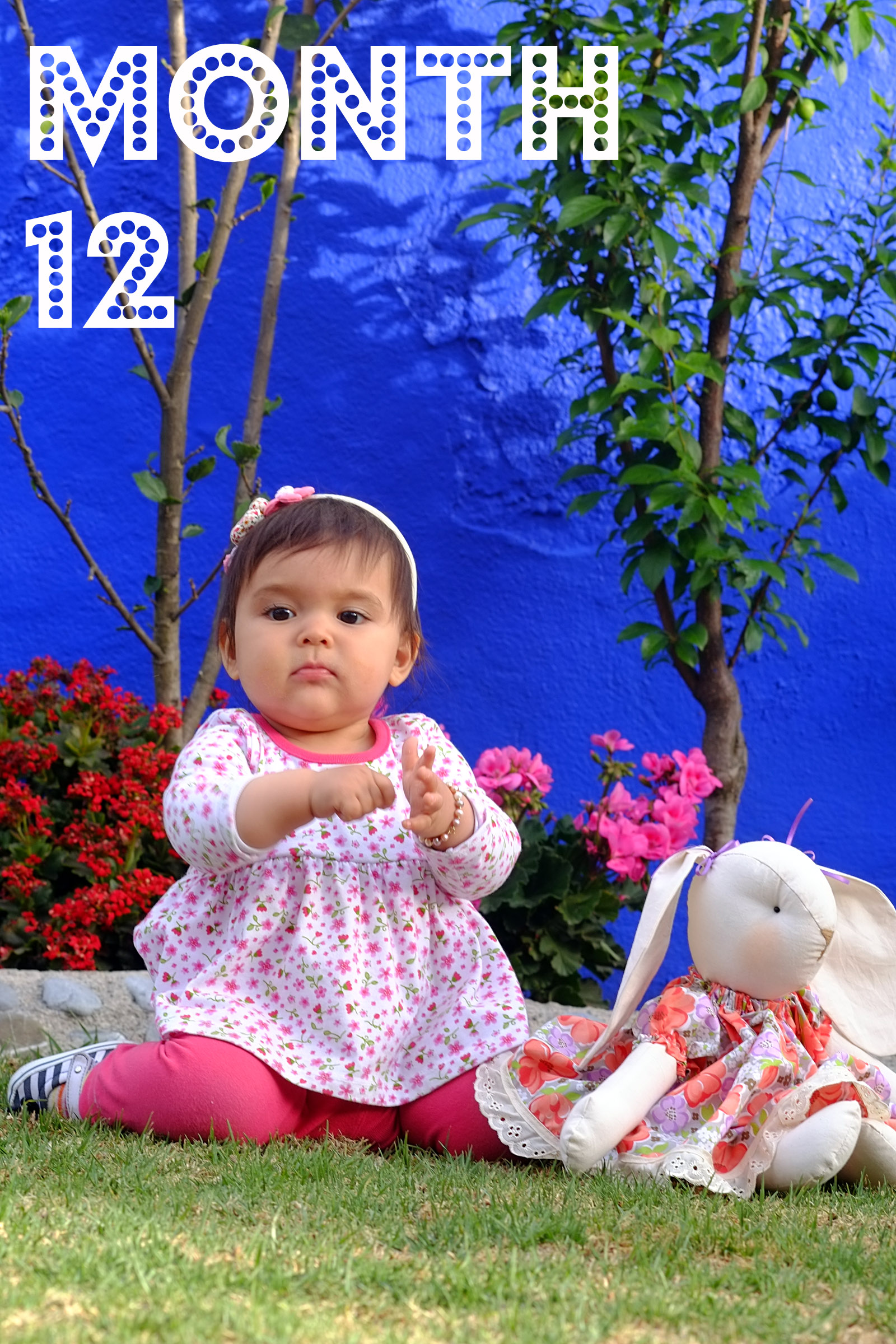 I still remember the first time i held her in my arms, all the love and joy and of course the panic i felt a couple of hours later, when the anesthesia was wearing off and i was alone with her for the first time and realized that i had no idea how to take care of another human being. Lots has happened since then! Luckily most of our parebting skills comes instinctively (otherwise there would not be so many of us...) and now i'm not so scared anymore... well, i mean there are still a lot of things that make me cringe, like potty trainig and teenager time, but we survived our first year together and that is a very good reason to celebrate!
This last month was hard. She was grumpy and moody most of the time. There were lots of crying for no reason at all and lots of crying because i told her not to pull on the cables, or not to eat the dogs food, or not to play with the trash... parenting is hard work! We've had lots of parenting fails and lots of tantrums... this little girl has a very strong temper! I thought she was more like her dad: calm and easygoing, but as it turns out the latin american nature is in there too.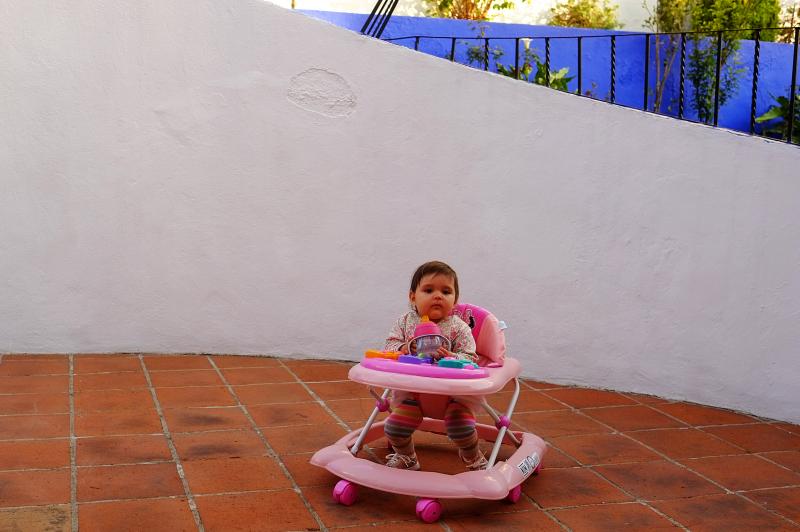 She dances when she hears some music and "sings" and "talks" all the time. She's such a fast crawler, goes the little step in the living room up and down. We have been trying to get her to stand more, you know, so her legs get stronger, but it's been a struggle. Sometimes she just doesn't want to, but lately she's starting to pull herself on furniture and she seems to enjoy it. She says "Mama" and "Lola"! She loves Lola! That feeling is not necessarily reciprocated, but they get along fine. 
This is the last monthly picture i will be taking of her, at least for the blog. I'll still share pictures of her of course, but no longer like this. I want to focus again on more things than just the baby, although it's not easy because she just takes up almost all of my time. But Lola is still here, i still have decoration ideas, summer is around the corner, i got a new ice cream machine... and so on... BUT i still have to share with you pictures from her first birthday party in Mexico! Look forward to the next post!
x.o.
Month 1 • Month 2 • Month 3 • Month 4 • Month 5 • Month 7 • Month 8 • Month 9 • Month 10 • Month 11